U.S. & non-U.S. citizen plans
Easy Enrollment
Plan information, Quote and Apply
on these products and more
Underwritten by Sirius International Insurance Corporation
Since 1990, International Medical Group (IMG) has provided medical security to hundreds of thousands of individuals, families and groups in more than 170 countries. Each plan includes access to a 24-hour assistance center where multi-lingual representatives are available round-the-clock for medical emergencies, emergency medical evacuation and pre-certification.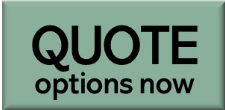 Check out.... additional plans - a must for every trip!
Patriot Travel Medical Insurance®
Individual, family & groups traveling from 5 days to 2 years
U.S. citizens & non-U.S. citizens who need temporary medical insurance while traveling outside their country of citizenship.
We've got the right plan for you - Don't leave home without it!
Exceptional services 24–7–365

Worldwide coverage

Individual coverage for a vacation outside your home country

Extended coverage for a long-term stay abroad

Group coverage for employees

Mission Trips

Student
GlobeHopper® Senior
Individual & spouse – Short-term travel medical insurance for travelers age 65+

GlobeHopper® Senior is for U.S. citizens and U.S. permanent resident seniors who need temporary medical insurance while traveling outside the U.S.
Welcome to IMG's Coverage
You have enough to worry about when you're traveling.
Don't let your medical coverage be an uncertainty.

If you or a loved one seriously became ill while traveling overseas what would you do?
Could you understand the language well enough to approve a major surgery?
International Travel

Health Insurance
While skiing in South America, Mark, an IMG member, found himself on the brink of paralysis. After skiing over a rock buried in the powdery snow, he cracked open his skull and fractured the vertebra in the uppermost part of his spine. His life was on the line.
Published Mar 31, 2015
Global Medical Insurance®
Individual & family – Flexible long-term annually renewable plan

Long–term (12 months & longer), medical insurance that provides worldwide coverage with a full range of medical benefits.